Gilly noticed that her horses were happy to graze with great care from under the hedgerows. It sparked a thought: would horses nibble out of the side of a hay container in the field? An ideas person she is; engineer she is not. Gilly set to work, fixing together a ring of car tyres which she stuffed with hay. Lacking a roof, this not-so-amazing creation was an epic fail on the weatherproofing front!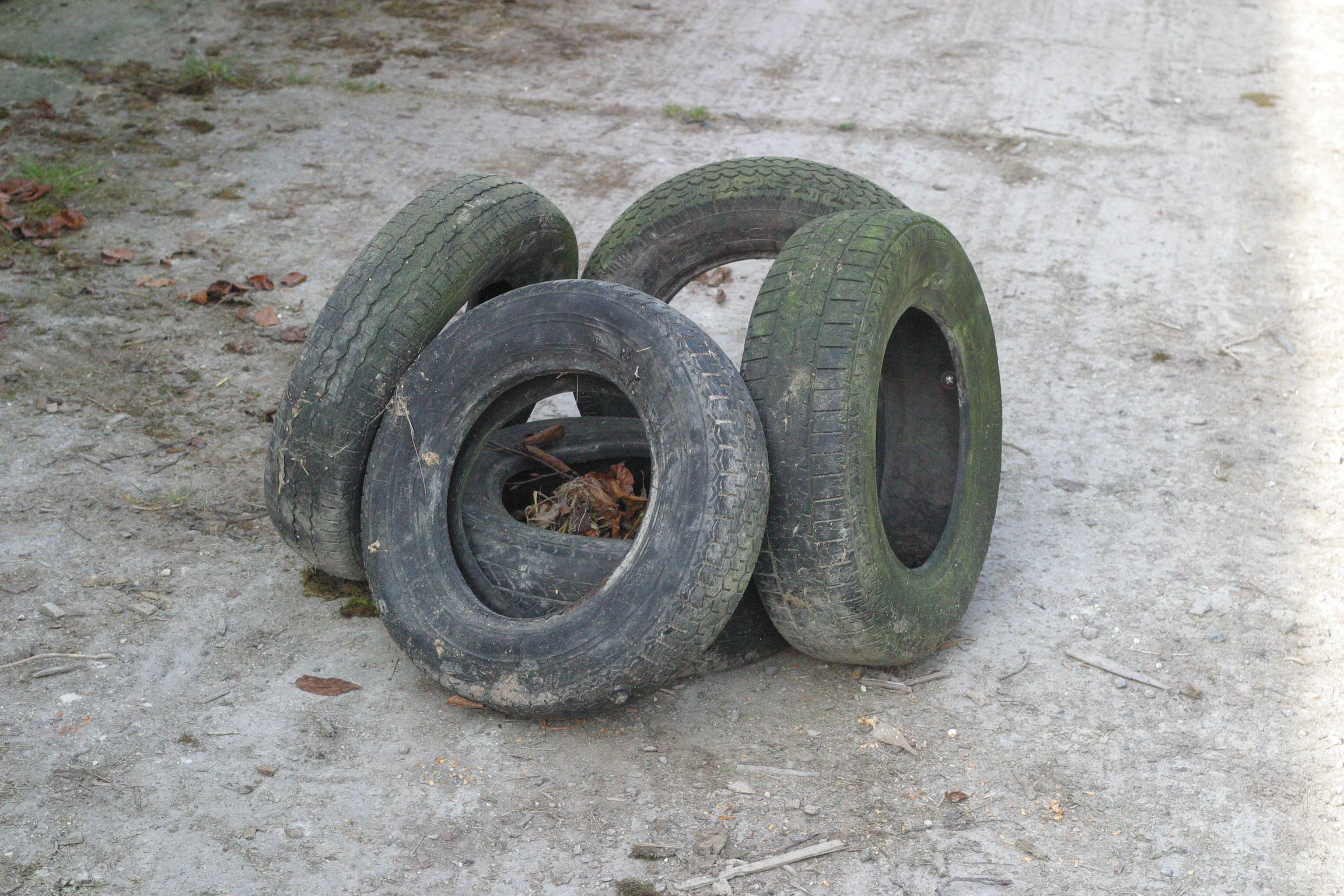 Prototype 001
Back to the construction drawing board
Fortunately, I'm the artful bodger in the relationship and a bit of an engineer. I took the construction baton (and soggy hay) from Gilly and worked on a new design. I fixed together brackets and plastic board to produce a very respectable hay container with a lid and holes in the side. The horses ate from this without any problem.

Prototype 002
An unexpected request
A bit spikey and home-built looking, these horse hay feeders worked quite well. When our vet (who kept horses herself) next visited, she demanded to buy three! It had not occurred to us that other horse owners with the same problem would want to buy this invention of ours. Ideas lady Gilly saw another opportunity…
Going into production
If the hay feeders were to be sold on the open market, they needed to be less spikey, smoother shaped and seriously robust. We consulted a specialist manufacturing firm in Birmingham that used the process of rotational moulding to build grit bins and temporary road barriers – where toughness matters and edges are safe. Hay presto! (Sorry, couldn't resist.)
If you would like to see the manufacturing technique, click here.
We developed the design, registered it and began producing Large, Medium and Small versions of the hay feeder. Later, we added the Mini Hay Hutch and to the collection and a range of optional Hay Hutch nets to reduce feed rate for greedy horses. Originally, the holes were square. These were later changed to circular for greater strength.
Interestingly, the hole diameter is roughly the same as Gilly's tyre version!
Browse the full range here >>
Launch of the Hay Hutch plastic hay feeder for horses
We launched in 2008 and have been providing the answer to feeding hay in paddocks ever since. Some of the feeders we use on the farm today date back to 2008. They can last for literally years. It is gratifying for us to know that by solving our problem, we have been able to bring that solution to the rest of the horse-owning community – a plastic hay feeder for horses that saves time, money and hay!